NB! Please note that not all of the exams are available as electronic exams.
Booking:
Log in to the EXAM service with your Karelia UAS username and password. (https://exam.karelia.fi)
When you are using EXAM for the first time, you must accept the Terms of Use.
Search the exam you want to register for by choosing "Exams" on the left.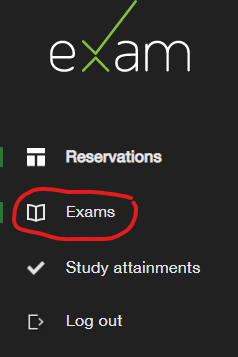 You can search exams by course code, exam name or by examiner name.

Register for the exam by clicking the "Register for the exam" ‐button.

Book a vacant exam time and the exam room.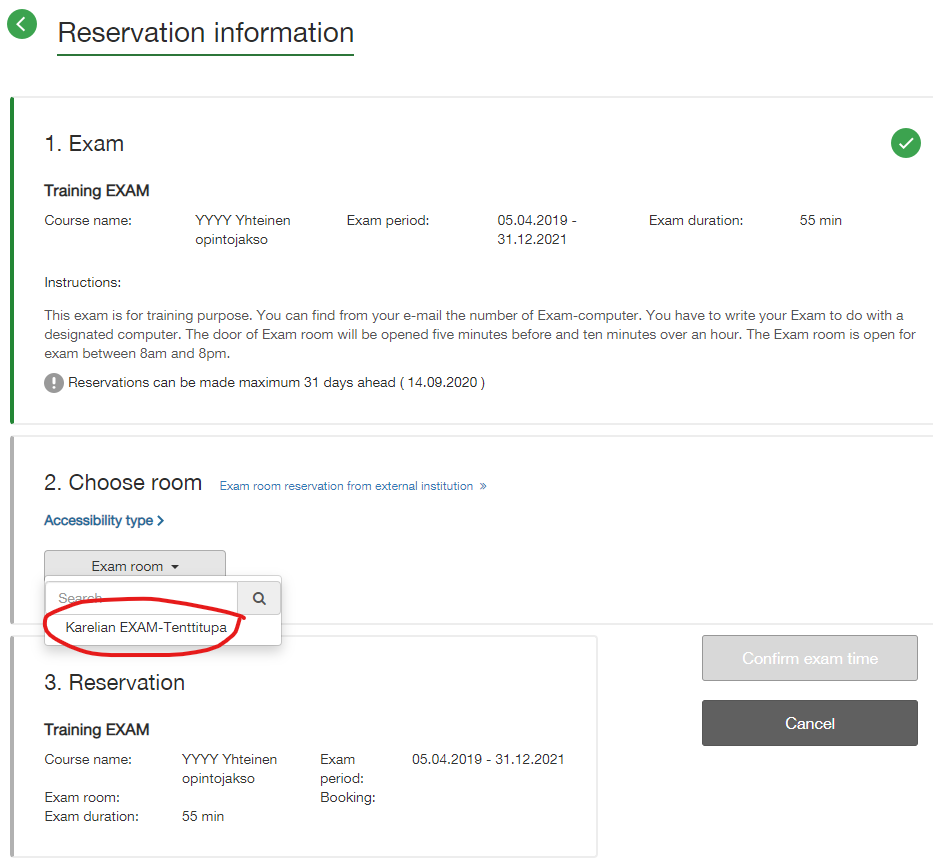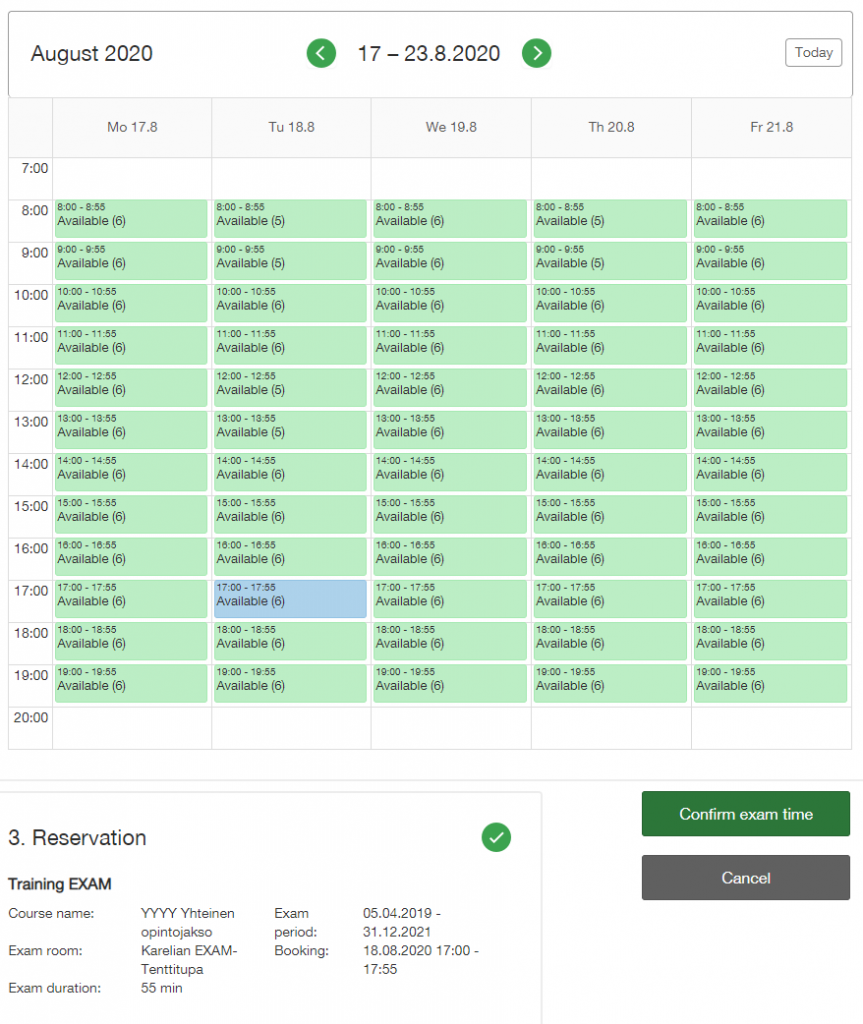 If you are unable to attend the exam, remember to cancel or reschedule your reser­vation by choosing either "Reschedule exam" or "Remove the booking" in the booking calendar of the respective exam.